Chairman's Message
The construction industry has been facing the challenges of manpower shortage, site safety, rising construction costs and quality assurance. In 2018, the policy address indicates that the Government together with the CIC are taking the lead to implement "Construction 2.0" - an initiative to upgrade the industry through innovation, professionalisation and revitalisation. Construction projects need to keep pace with the times, and industrialisation, mechanisation and digitalisation are the upcoming new trends.
The CIC's core work is to strive for improved site safety, better environmental friendliness, and enhanced construction quality. The adoption of Modular Integrated Construction (MiC) will definitely contribute towards achieving this objective. Many MiC projects all over the world have proved to be very successful. By adopting the concept of "factory assembly followed by on-site installation" and the mode of manufacturing, modules of a flat completed with finishes, fixtures and fittings are manufactured and assembled in a factory and then transported to the construction site for assembly and installation. This not only shortens the site construction period, it also enhances the quality of construction and site safety, as well as uplifts the environmental performance of the project.
The 2018-19 Budget of the HKSAR Government has set aside $1 billion for the establishment of the Construction Innovation and Technology Fund (CITF) to encourage the construction industry and its practitioners to adopt innovative construction methods and new technologies. CIC has been assigned to manage the fund. MiC is one of the signature funding items under the CITF. If an industry stakeholder needs to employ consultants or to purchase machines or components related to MiC, CITF would help fund the initiative on a matching basis.
The Council is delighted to establish a MiC Display Centre (the "Centre") at the CIC - Zero Carbon Building at Kowloon Bay, where industry stakeholders and members of the public can experience first-hand the benefits of MiC construction.
A small step by the Council today will help the industry to leap forward tomorrow. Looking forward to seeing the Hong Kong construction industry entering a new era with the wide adoption of MiC.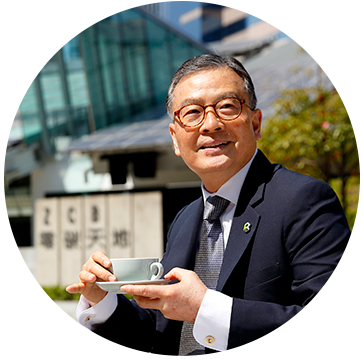 CHAN Ka-kui
Chairman