Construction JobsNet Kiosk
"Construction JobsNet" touch screen kiosks have been installed at RC. The kiosk is equipped with job searching and printing functions. In addition, job seekers are able to receive job alert messages by SMS after service registration by placing their worker registration cards at card-reader of kiosks in order to enjoy automatic job notifications.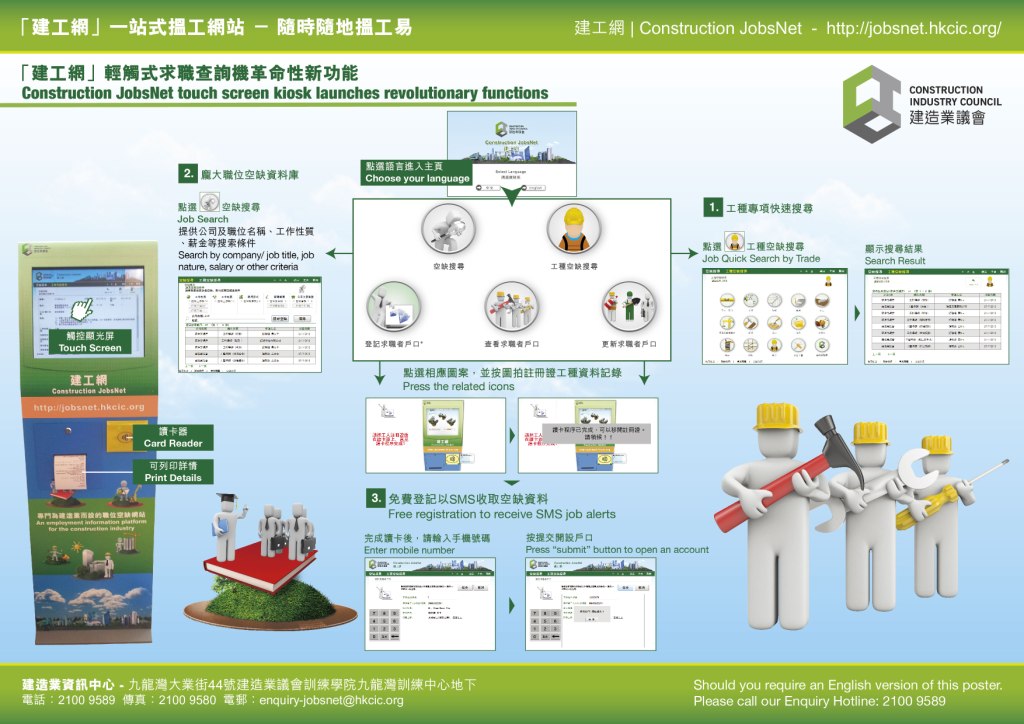 Remark: Chinese copy of kiosk picture is provided only.
Visit Construction JobsNet website