Basic Craft Courses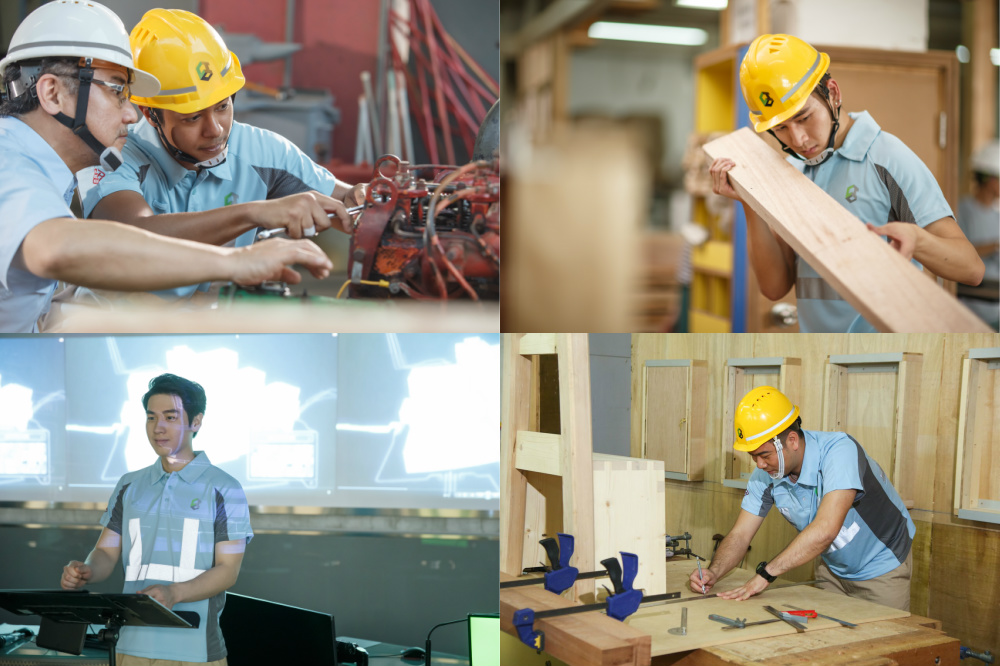 The Course aims at training craftsmen for the construction industry. It is conducted for youngsters who have completed junior secondary education and intend to pursue a vocational career in the construction industry by specializing in one of the key construction trades. Trades that are available for trainees' selection, based on their own abilities and interest, are as follows:
Bricklaying and Plastering
Bricklaying and Tiling
Carpentry and Joinery
Construction Formwork
Painting, Decorating and Sign-writing
Plumbing and Pipe-fitting
Marble Laying
Construction Scaffolding Works
Construction Plant Maintenance and Repairs
Electrical Installation
Trainees learn the basic skills and knowledge of one of these trades through practical training in workshops and classroom lectures.
The one-year course will also has site practice * for trainees to acquire working experience.
Minor subject is included for trainees to learn more skills other than the major subject.
To promote all-round development of trainees, training on general skills is also included. They include basic knowledge of computer usage, knowledge of construction industry, environmental protection, communication skills, work ethics, rights and responsibilities of employees.
All trainees must also attend theoretical lessons at either CIC or Vocational Training Council, depending on the trade of training.
During the training at CIC, each trainee will receive a maximum monthly allowance of $3,150. Special allowances of $120 per day will also be paid during the site practice period.
Enquiry: 2100 9000
Course Content and Admission Requirements (Chinese version only)
* No site practice provided for Construction Scaffolding Works