Skip to main content
Adjustment of Application Requirements of Construction Trade Testing (Effective from 1 Jan 2020)
Adjustment of application requirements of construction trade testing is effective from 1 Jan 2020!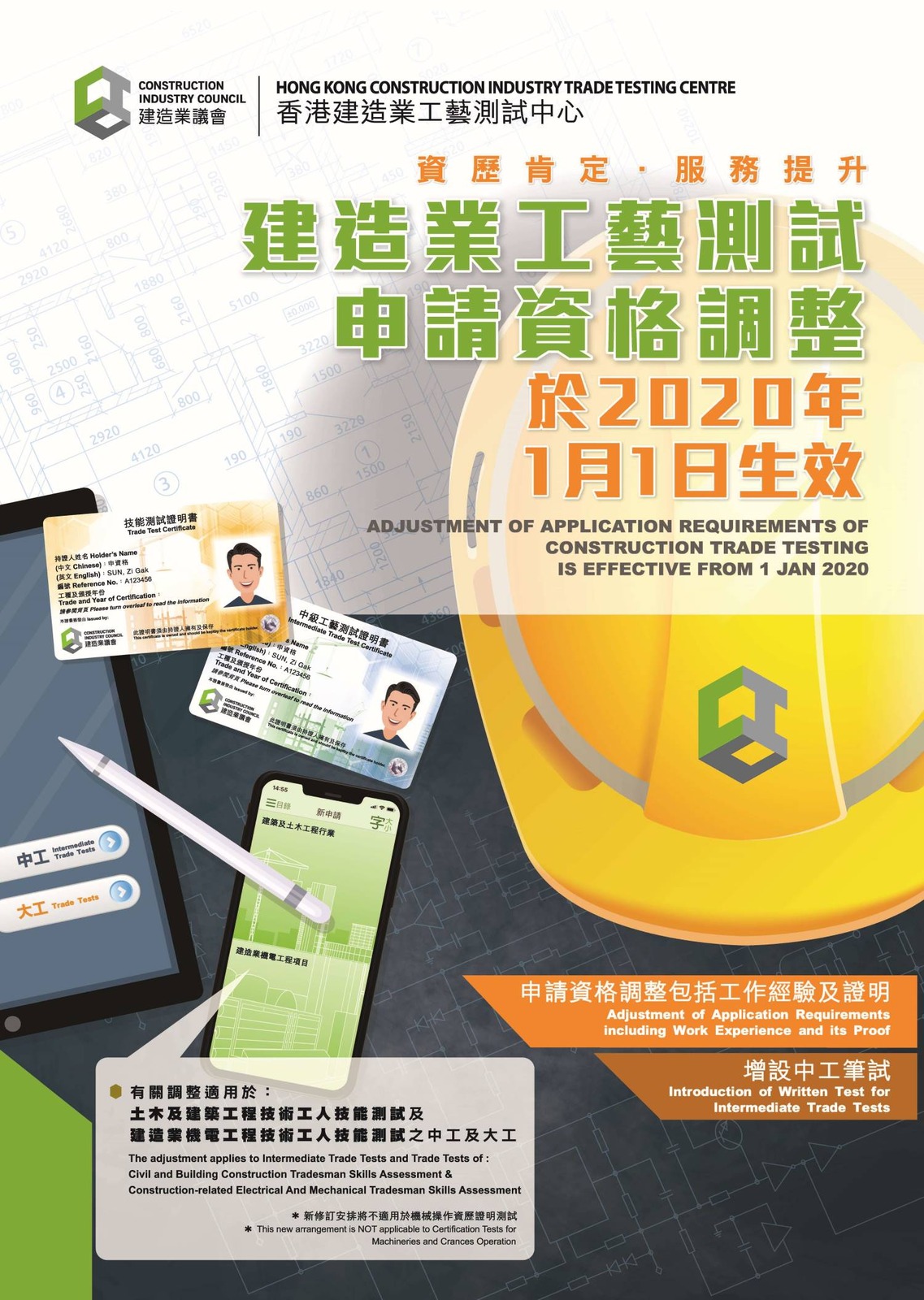 With the aim of facilitating fairer and more efficient trade testing services, application requirements for construction trade testing is adjusted and effective from 1 January 2020. Candidates are encouraged to have a good understanding of their needs in taking the test and craftsmanship levels prior to application, which could allow us to deliver more efficient trade testing services for workers with genuine needs.
More about the Adjustment
It includes adjustment of application requirements such as work experience and its proof, as well as introduction of written test for Intermediate Trade Tests.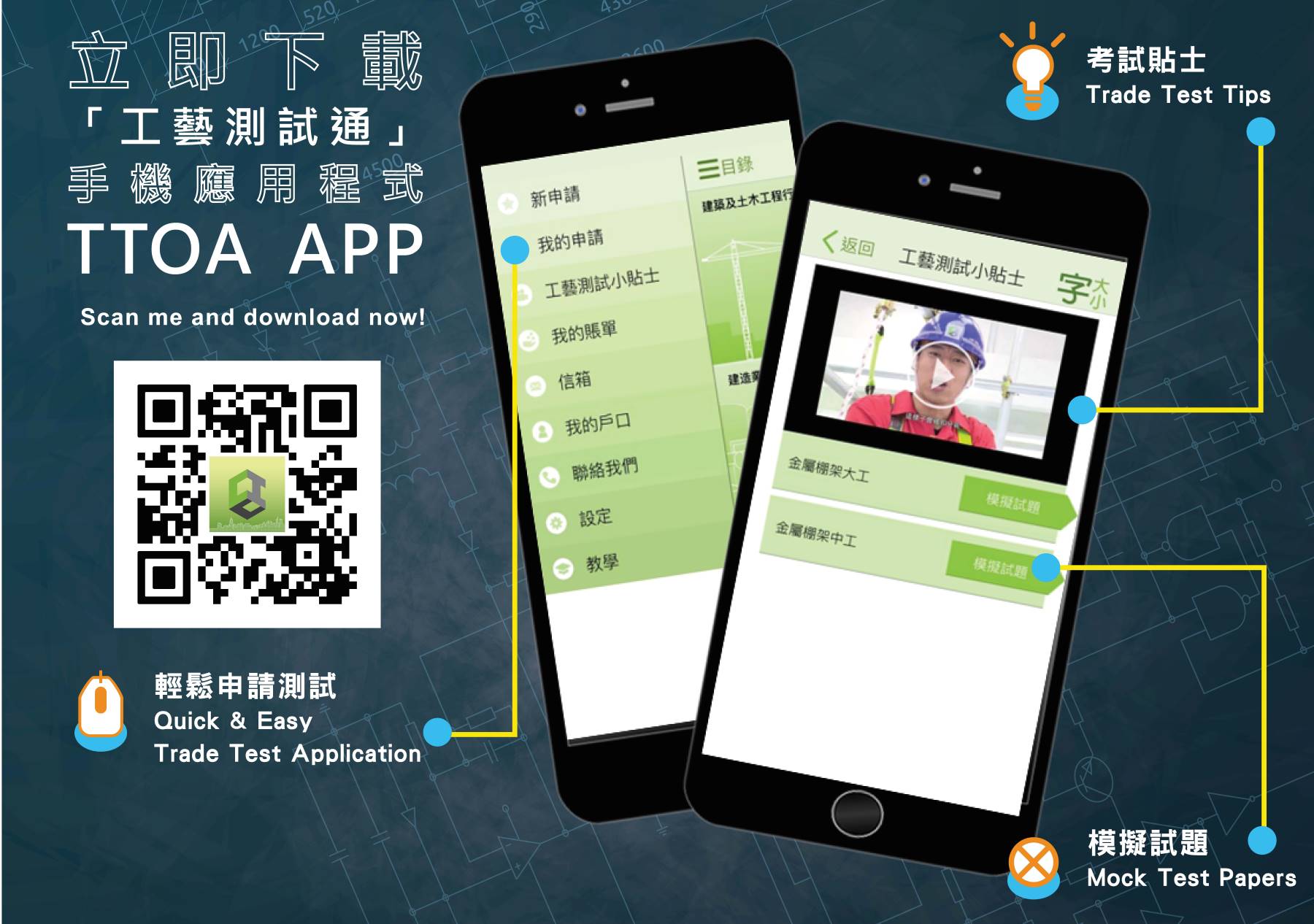 Enquiry/ Feedback:
WhatsApp/ WeChat:5720 0072 (Click here to initiate WhatsApp conversation directly)
Tel:2100 9143
The information contained in this webpage is for reference only and may be subject to change without prior notice. You may wish to contact us to obtain more comprehensive information.
Last Updated: 2020-04-24 18:10:09