Skip to main content
Error processing SSI file

Adjustment of application requirements of construction trade testing is effective from 1 Jan 2020.
The effective date is regarded as the date on which the application is received at our TTOA Mobile APP/ Trade Testing Centre / Service Centre, or the postmark date.
The adjustment applies to Intermediate Trade Tests as well as Trade Tests of both Civil and Building Construction trades and Construction-related Electrical And Mechanical trades, yet not applicable to Certification Tests for Machineries and Crane Operation (e.g. gondola and builder's lift). It includes adjustment of application requirements such as work experience and its proof, as well as introduction of written test for Intermediate Trade Tests.
Details are as follows: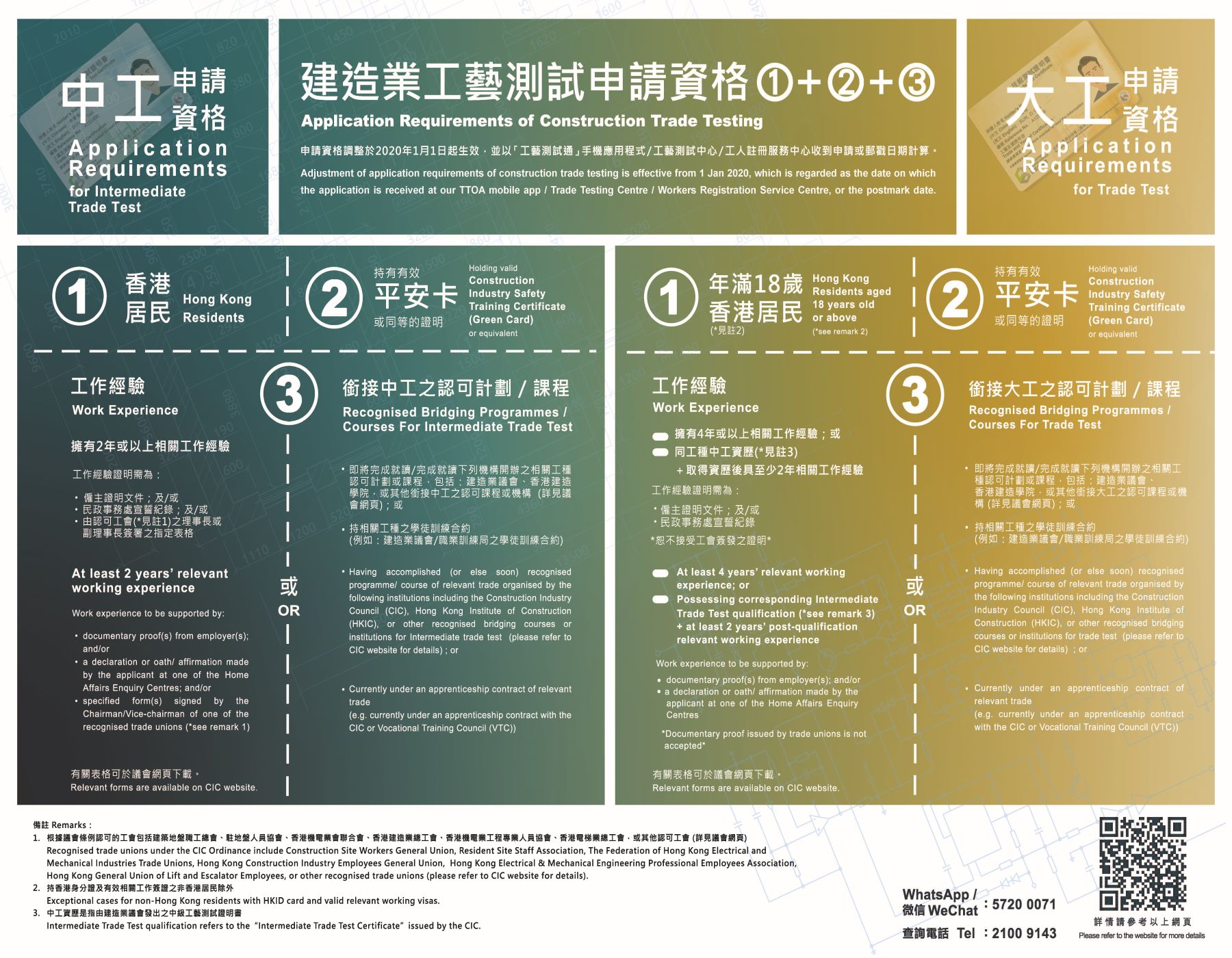 Download Leaflet for the Adjustment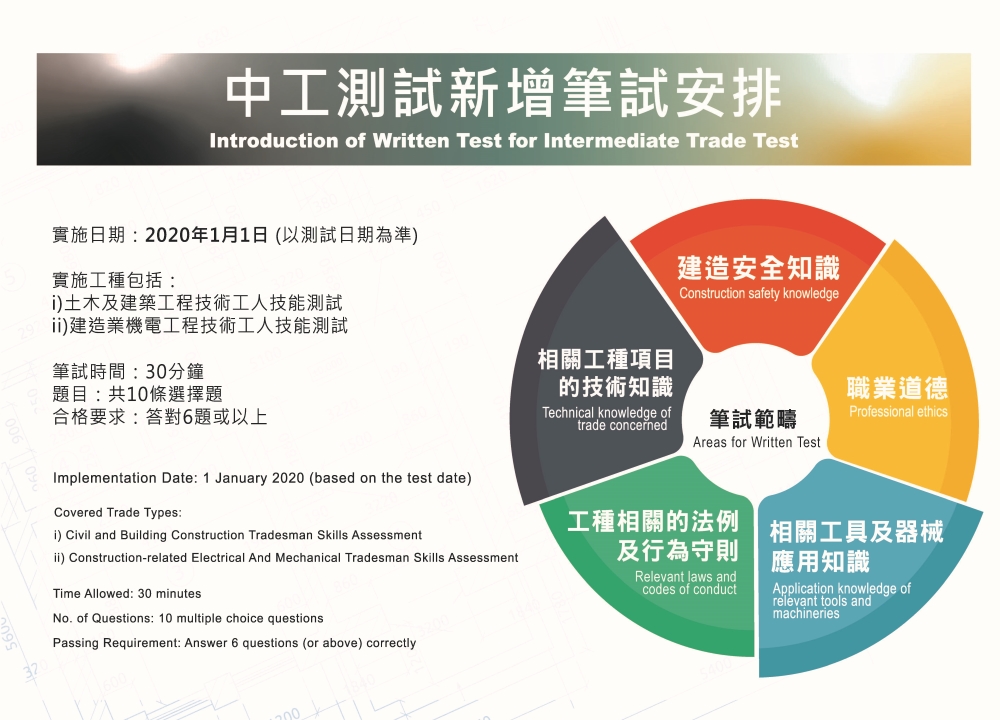 Enquiry/ Feedback:
WhatsApp/ WeChat:5720 0072 (Click here to initiate WhatsApp conversation directly)
Tel:2100 9207
The information contained in this webpage is for reference only and may be subject to change without prior notice. You may wish to contact us to obtain more comprehensive information.
Last Updated: 2020-04-24 18:09:39